Director/Camera/Sound:Scott Hamilton Kennedy
Producers: Leilani Makuakane Potter and Scott Hamilton Kennedy
Editors: Jillian Moul, Scott Hamilton Kennedy
Executive Producers: Rick Rosenthal, Dale Rosenbloom, Leilani Makuakane Potter, Scott Hamilton Kennedy
Co-Executive Producers: Eko Kusumo Nugroho, James Danziger/ Danziger Media, J. Neil Tabatznik
Original Score by: Doug DeAngelis
Supervising Sound Editor: Paul Hackner
Consulting Editor: Yana Gorskaya

Scott Hamilton Kennedy

Scott is an Academy Award nominee for The Garden, a documentary which tells the story of the South Central Community Garden, the largest of its kind in the U.S., and its complicated struggle for survival. It premiered at AFI Silverdocs film festival where it won best documentary and went on to win other awards (Florida and Camden FF, MMPA Diversity Award) and garner rave reviews from the likes of Kenneth Turan of the L.A. Times: "Excellent! Its lessons about the levers of power and politics, and how easy it is to get co-opted, are relevant everywhere. The Garden is a potent human drama."
Scott is a writer, director, producer, cameraman, and editor, having worked on everything from music videos and commercials to motion capture animation, scripted and reality television, and fiction and non-fiction film. His journey as a filmmaker began at Skidmore College, where he majored in theater with a concentration in directing. Scott went on to establish himself as a director of music videos, commercials, television and promos for clients ranging from Tony Bennett to CBS, Mattel, Showtime and even the low-budget legend Roger Corman.
Scott's debut documentary, OT: our town, tells the underdog story of the staging of the first play in twenty years at Dominguez High in Compton, California, and their attempt to produce Thornton Wilder's Our Town. OT won numerous awards at top film festivals and garnered rave reviews along with being 'short listed' for an Oscar nomination, nominated for Best Documentary by the Independent Spirit Awards, and awarded a Human and Civil Rights award from the National Education Association (NEA).
A sought after speaker and educator, Scott has taught master classes in film at universities such as Carnegie Mellon, USC, and the Claremont Colleges. He is currently developing several narrative projects, including an adaptation of The Garden. His feature script Up River, a coming of age action/adventure movie on the Los Angeles River, went through the highly competitive FIND Directors Lab and was featured on the Black List.
Scott grew up in Berkeley, CA, and now resides in the Silver Lake area of Los Angeles with his wife, Catherine Borek, and their two daughters Tessa and Eden.
Leilani Makuakane Potter


LEILANI  is a producer, entrepreneur, and choreographer. She worked with Scott Hamilton Kennedy on educational outreach for OT: Our Town and production supervised The Garden, which was nominated for an Academy award for Best Documentary feature in 2009.
She attended the Los Angeles County High School for the Arts and minored in Dance at the University of Iowa. She went on to perform, teach and choreograph dance in musicals and theater, while later becoming a successful entrepreneur and business owner. Having worked in a variety of genres from independent film to commercial promos, Leilani is passionate about documentaries and their power to impact the world around us. She has produced and directed several short documentaries on youth and the arts.
Leilani is currently developing several documentary projects about the Native Hawaiian diaspora, sustainable communities and hula's impact on restoring Hawaiian identity. She recently returned to Honolulu, Hawai'i where she lives with her husband, Tony and is the first female senior pastor at Grace Chapel of Honolulu.

Rick Rosenthal (executive producer)
Rick Rosenthal is a director-producer who first gained notice with the hard-hitting drama Bad Boys starring Sean Penn, while also making his mark in television producing/directing the Emmy-winning ABC series Life Goes On. Committed to helping first-time directors, Rosenthal launched Whitewater Films to produce Mean Creek in 2003 and since then, Whitewater Films productions have been selected by Cannes, Sundance, Berlin, SXSW and Tribeca and have won numerous awards including several Spirit Awards, a Humanitas Award, a SXSW Audience Award, a Silver Bear, 2 Crystal Bears and several Best First Feature Awards. Rosenthal graduated cum laude from Harvard with a degree in Visual and Environmental Studies, then attended the American Film Institute, where in recent years he returned to serve as chair of the Directing Program. He started his career as a documentary filmmaker for the PBS affiliate The New Hampshire Network.
www.whitewaterfilms.com
fatkidmovies.com
Chip Rosenbloom (executive producer)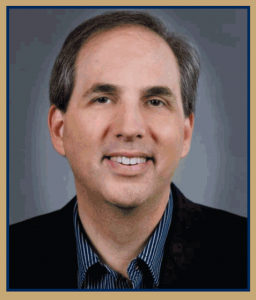 Chip is one of Hollywood's most dedicated, creative and versatile writer-producer-directors, whose independent production companies have been instrumental in the development and production of more than 20 feature films including Shiloh, based on the Newberry award-winning trilogy by best-selling author Phyllis Reynolds Naylor. Chip's credits also include producing the Sundance Audience Award-winning documentary Fuel; producing the upcoming Philip K. Dick adaptation Radio Free Albemuth starring Alanis Morissette; and is executive producing the now shooting The Hive starring Halle Barry and Abigail Breslin.
 Jillian Moul (editor)
JILLIAN is a Primetime Emmy Award nominee who has been editing for over a decade. Her work includes: Paramount Pictures feature documentary Justin Bieber: Never Say Never, narrative feature The Olivia Experiment, Oscar short-listed feature documentary On Native Soil, the HBO doc series Brave New Voices, Morgan Spurlock's doc series 30 Days, and The Sundance Channel doc series Big Ideas for a Small Planet. One of the episodes she edited, for the latter, won the Environmental Media Award in the documentary category.
Jillian majored in Theatre at the University of Hawai'i, and traveled the world performing in plays and musicals. She then studied Film & Television at UCLA, and fell in love with storytelling through the art & craft of editing.
Jillian is currently producing and editing a feature documentary, Surviving Home, about military veterans of different generations. She lives with her husband and producing partner, Matthew Moul, and adorable babies – their cats – in Los Angeles, CA.
Doug DeAngelis (composer/original score)

Doug is a composer/producer/musical director who began his career working at The Cars recording studio in Boston while attending Berklee College of Music. At age nineteen, he recorded the Nine Inch Nails hit "Head Like A Hole" with world-renowned producer Flood. In 1989, DeAngelis left Boston on a world tour with the Detroit Techno crossover dance artist Inner City. After the tour, he spent a year in Detroit with these early pioneers of what would quickly become 'house music', a main stay in dance clubs all over the world. In 1991 he moved to New York City where he amassed over 300 album & remix credits including 31 #1 Billboard Chart singles with artists like New Order, Janet Jackson, Madonna, Chaka Khan, Love and Rockets, Alicia Keyes, and No Doubt.
In 1998, DeAngelis moved to Los Angeles and began writing music for independent films, video games, and television shows. His music has appeared in contemporary television shows including CSI, 90210, Samantha Who, Ugly Betty, Studio 60 Live On The Sunset Strip, Dirty Sexy Money, Bones, What About Brian, Ghost Whisperer, Men In Trees, Alias, Cold Case, CSI Miami, ER, as well as dozens of reality television programs. He has written main title themes for Chelsea Lately, True Hollywood Stories Investigates, Bikini Or Bust, Fly Girls, Trick It Out, Show Me The Money, Sex Love & Secrets, Runaway, World Series Of Blackjack, Ultimate Style, The Fast Track To Fame, 12 Sexiest Vegas Dancers, and several other shows. As a dramatic composer, Doug's clients include Michael Mann, Brian Grazer, John Wells, and Bob Yari.
In 2009, Doug won a BMI Music Award for his underscore to the FOX series 'Lie To Me', wrote main title song to the Dreamworks' film Blades Of Glory starring Will Ferrell, and composed the score for an Academy Award nominated film entitled The Garden. Recent credits include the ABC Family series The Nine Lives Of Chloe King, and CNN Heroes 2011.
Preston Rapp (Graphics/Titles)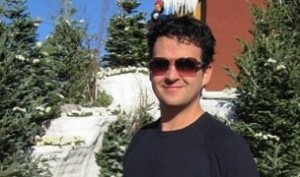 Preston was born and raised in Macon, Georgia. He moved to Los Angeles where he graduated from the University of Southern California with a degree in Film Production and has been working in Post Production world ever since.
"I love post-production. It is a contained environment where those moments of magic and wonder can be teased out and made real for the audience."
His credits include Fox's Terra Nova, ABC's Samantha Who?, The World Poker Tour for Travel Channel. He lives with his wife and two sons in Pasadena, California.
Paul Hackner (Supervising Sound Editor)

Born in South Africa and immigrated to the US as an infant, Paul was raised in Beverly Hills, CA. As a young child he studied violin and experienced the joys of arts education as a founding member of his school's student orchestra. Upon returning to L.A. from Emory University, Paul began his career as a sound editor culminating with his recent work on films such as Drive, The Hunger Games, and Joss Whedon's Much Ado About Nothing. While working on Hollywood
blockbusters, Paul expresses his passion for independent film as a sound designer on award winning documentaries such as OT: Our Town, The Garden, and No Room for Rockstars.
Matthew Iadarola (Re-recording Mixer)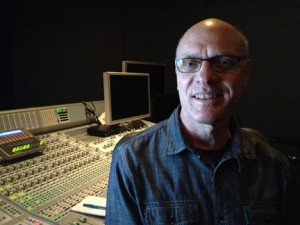 Matthew is a re-recording mixer, sound editor and teacher who has mixed the soundtracks of over 180 feature films, numerous documentaries, television programs, movie trailers, television advertisements and video games. Some of the directors he has worked with include Scott Hamilton Kennedy, Marc Webb, Robert Altman, Sam Raimi, Carl Franklin, Christopher Guest, Spike Jonze and David Mamet. Matthew is a graduate of the film and television department at UCLA. He is also a member of the Academy of Motion Picture Arts and Sciences. Matthew grew up in the Napa Valley, where as a fifteen year old he saw "A Clockwork Orange" and was inspired to follow the path of storytelling with sound.